Busolini Emilio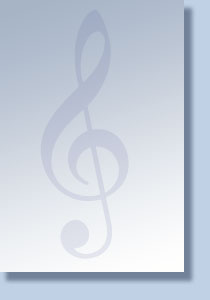 Composer
Busolini Emilio
Description
* Trieste 1910 + Trieste 16.02.2010
Born to Friulan parents, he studied piano with Eusebio Curellich and Vittorio Menassé, violin with Nives Luzzatto and Marino Baldini and the other academic disciplines with Antonio Illersberg, Vito Levi and Salvatore Dolzani.
In 1928 he obtained a Bachelor's degree in piano and violin from the "Verdi" Conservatoire in Trieste. He continued his musical studies in Rome, where he studied organ with Raffaele Manari and Ferruccio Vignanelli, sacred composition with Raffaele Casimiri and Gregorian chant with abbot Ferretti at the Pontifical Institute of Sacred Music in Rome.
In 1934 he obtained a Master's degree in piano from the Royal Academy of St. Cecilia in Rome and then in 1935 a Master's degree in organ and organ composition from the St. Cecilia Conservatoire in Rome. He was an organist at the Capella Musicale (Musical Chapel) Principe Filippo Doria Pamphilj at the Church of St. Agnese in Agone (Piazza Navona, Rome) from 1930 to 1939, and at EIAR (public service radio broadcaster) from 1936 to 1938.
In 1944 he was appointed as an organist and vice-director at The Cappella Civica of Trieste (City Chapel)- San Giusto Cathedral –a position that he held until 1978, when he had to retire due to age.
Professor of organ and organ composition at the State Conservatoire "G. Tartini " of Trieste, expert in checking the tuning of new and restored organs, renowned concert organist and composer of mainly sacred vocal and instrumental music, among his many works are Missa ad Catacumbas and the Mass in Italian "Gloria a Dio nell'alto dei cieli" (Glory to God in the highest)-which he composed on request of Monsignor Santin, according to the requirements of the Second Vatican Council. He is well known and beloved by the catholic congregation of Trieste because of his "Inno a San Giusto" (Hymn to St. Justus) , which was first performed in 1943 and since then every year to close the pontifical Mass for the Patron Saint's Day of Trieste on November 3.
He was awarded several honours; in 1964 he was invested as Knight of the Ordine al Merito della Repubblica Italiana (It is the highest ranking honour and most senior order of the Republic. It is awarded in five degrees for "merit acquired by the nation" in the fields of literature, the arts, economy, public service, social, philanthropic and humanitarian activities and for long and conspicuous service in civilian and military careers.); in 1981 he became Cavaliere Ufficiale (Knight Officer) and the City Council of Trieste conferred on him the Sigillo Medaglia d'oro (Gold Medal Seal) for his involvement with the Cappella Civica; in 1997 he was awarded the title of Comendatore (Commander) and the SIAE (Italian Society of Authors and Publishers) awarded him the Sigillo Medaglia d'Oro (Gold Medal Seal). At request of the bishop of Trieste mons. Lorenzo Bellomi -as a sign of gratitude from the city of Trieste-in 1979 the Holy See bestowed on him the Equitem Ordinis Sancti Gregorii Magni pontifical honour.
Works