Nordin Jesper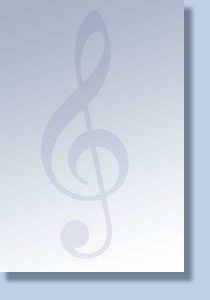 Composer
Nordin Jesper
Description
* 1971
Jesper Nordin had his international break through with the piece "calm like a bomb" for violin and tape. Apart from being played on numerous festivals and concerts in Europe and North America by many different violinists it has also received several international awards. His chamber music has played by l'Itineraire, Frances-Maire Uitti, ASKO, Kroumata, Benjamin Carat, POING, KammersensembleN and many others. His orchestral music is also regularly played and broadcast around the world by orchestras like the Swedish and Finnish Radio Symphony Orchestras, BBC Scottish Symphony Orchestra, Basel Symphony Orchestra and others. His orchestral music has received sereral awards, for instance at UNESCO's Rostrum for composer and the prestigious Swedish Christ Johnson Award. His vocal production includes several pieces for some Swedens best choirs – including the Swedish Radio Choir – but also includes works for solo voices as well as the chamber opera "Arnaia – thrown into the sea". The opera was collaboration with world-acclaimed Finnish authress Märta Tikkanen and was composed while Nordin was composer in residence at the Banff Centre for the Arts in Canada.His production also includes many pieces with electronics, both with pre-recorded material and live-electronics, as well as "directed improvisations" for classical musician or his own group Altair. Besides being widely performed on concerts and in radio both in Europe and North America his music has been played at many international festivals like ISCM, Ultima, Gaudeamus, ICMC and Résonances. After studies at the Royal College of Music in Stockholm and at IRCAM in Paris he was invited as a visiting scholar to Stanford University during 2004 to work in the studio at CCRMA and study with Brian Ferneyhough. During 2004-2006 Nordin is Composer in Residence at the Swedish National Radio receiving several commissions. Future commission include a Commande d'Etat from the French ministry of culture for a cello concerto to Benjamin Carat and Ensemble Orchestral Contemporain and a percussion concerto to Japanese percussionist Mika Takehara. During 2006 the Swedish Radio will release a portrait CD dedicated to Nordin's music. It will be a double CD including his major orchestral works as well as works for choir, electronics and soloists.
Jesper Nordins music is starting to make a mark on the international music scene with it's characteristic soundworld and powerful emotional impact. This has led to him being selected as one of the composers to be published in Edition Peters new line "Die Neue Generation" during 2008. The music of Jesper Nordin, with its clear traces of traditional Swedish folk music, rock music and improvised music, is performed and broadcast throughout the world.
His orchestral music has been performed by symphony orchestras like BBC Scottish Symphony Orchestra, Basel Symphony Orchestra, Swedish Radio Symphony Orchestra, Finnish Radio Symphony Orchestra, Trondheim Symphony Orchestra and others.
Apart from his orchestral music he is also much performed by major contemporary music ensembles like French Ensemble l'Itinerare and Ensemble Orchestral Contemporain, Dutch ASKO ensemble, San Francisco Contemporary Music Players, Finnish Zagros ensemble and many others. He has received commissions from major ensembles and institutions in Europe, including the French Ministry of Culture.
After studies for Pär Lindgren, Bent Sørensen and William Brunson at the Royal College in Stockholm he studied at IRCAM in Paris with Philippe Leroux and was later invited as a "Visiting Scholar" to Stanford University for studies with Brian Ferneyhough and research at the CCRMA studio. His work at different electroacoustic studios around the world has made electronics a major part of his musical language both as a composer and as a performer with different constellations. He has received several international awards, including a recommendation at UNESCO's Rostrum 2005. His music has been played at several ISCM festivals as well as at Gaudeamus, Musique en Scéne, Ultima, Stockholm New Music, Tokyo Summer Music Festival, Archipel and many others. From 2004 to 2006 he was Composer in Residence at P2, the Swedish Radio's serious music channel. In 2006 the Swedish Radio also released the portrait-cd "Residues" that include several of his orchestral pieces as well as works for choir, solo instruments and electronics. "Residues" has been hailed as a "milestone for contemporary music lovers" in France and as "a central album of the Swedish music from the first decade of the 21:st century" in Swedish press. For more info see w.jespernordin.com
Works