Birsa Enrica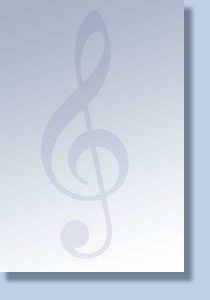 Composer
Birsa Enrica
Description
Enrica Birsa, born in Trieste in 1989, she began her musical studies when she was ten, graduated with honors in saxophone under the guidance of M° Fabrizio Paoletti at the Conservatory C. Pollini of Padova at nineteen. She is actually member of the Civic Woodwind Orchestra G. Verdi in Trieste, Orchestra giovanile Academia Simphonica in Udine and Jazz band conducted by Klaus Gesing where she plays alto and soprano saxophone.
She has participated in important national competitions where she was always among the winners and followed several master classes given by famous Italian and foreign teachers like: Claude Delangle, Klaus Gesing, Antonio Felipe Belijar, Alfonso Padilla, José Massarão, Lars Mlekusch, Begoña Tomé Fernández, Arimura Sumichika, Mitja Žerjal, Alessandro Licostini, David Brutti.
She also played contucting by Maestro Marco Angius, Joan De Meij, Massimo Grespan, Pierangelo Pelucchi, Cristina Semeraro, Fulvio Dose.
He gives concerts as soloist accompanied by piano and in various Chamber music groups: Duo, Quartet and Octet of sax; Duo sax and harp; Trio 2 sax and piano; Trio sax; cello and piano. In 2009 she was awarded the regional recognition "Premio Accordo 2008"..
She is finishing the Biennium interpretive specialist at the Conservatory J. Tomadini Udine.
At present she teaches sax at "Caterina Percoto" Secondary School on Music in Udine.
Works