Zadra Roberto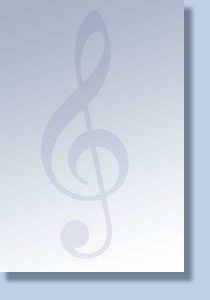 Composer
Zadra Roberto
Description
The guitarist and composer Roberto Zadra was born in Bolzano, Italy, in 1998. At the age of eight years he started playing the guitar with Maestro Ugo Orrigo and later with Professor Claudia Nössing. He continued his studies at the "Claudio Monteverdi" Conservatory in Bolzano under the guidance of Maestro Leopoldo Saracino and subsequently with Maestro Laura Mondiello and graduated the Bachelor degree with full marks and honors.
During his studies he won several prizes in national and international competitions (including the first prize in the "Prima la musica" competition, first prize in the "Accordarsi è Possibile" national competition in Trento, first prize in the national classical guitar competition "Fabriano", third prize in the "Rospigliosi" competition and third prize in the "Autumn Ropes" competition). During his studies he participated in several masterclasses and lessons with internationally renowned guitarists such as Stefano Grondona, Paul Galbraith, Franz Halasz, Paolo Pegoraro, Lukasz Kuropaczewski and at the Accademia Musicale Chigiana with Oscar Ghiglia. In the 2018/2019 academic year he was selected as soloist for the opening concert of the conservatory academic year with the "Aranjuez" concert for guitar and orchestra by Joaquin Rodrigo and was also selected as a guitarist for the "Arts Award" organized by the Ministry of Education and Research. In 2020 he recorded an album of the Bach Suites for cello in collaboration with guitarists Alessia Mattiazzi and Marco Emmanuele for the Stradivarius record label.
In addition to the guitar he studies composition at the conservatory in Bolzano with Maestro Heinrich Unterhofer and won the national competition "New Sounds of Acoustic Guitar Music" in Cremona. He attended masterclasses with Roberto David Rusconi and Francesco Matrone. His 12 Concert Studies for Guitar are published by Pizzicato Verlag Helvetia.
Works