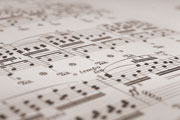 PIZZICATO Verlag Helvetia
The publishing Edizioni Musicali PIZZICATO was established on November 5th, 1985 and its first productions appeared in 1986. These were publications in the field of choral music and productions of high-quality musical paper and musical accessories.
Since 1992 PIZZICATO has been devoting itself principally to choral, chamber, and symphonic music. In recent years PIZZICATO has published numerous works by contemporary European composers, particularly those from Switzerland, Italy and Slovenia. The EDIKIT, Brescia (lilium@mailcs.it) is the despatch point for thr published works. The owner of the publishing rights is the Pizzicato Verlag Helvetia, member of SUISA.
Our address:
PIZZICATO Verlag Helvetia
Ziegelmattstrasse 39
CH-8810 Horgen (Switzerland)
Phone : +41 44 713 29 44
Mobile: +41 79 469 79 52
E-Mail: info@pizzicato.ch
Pizzicato Verlag Helvetia is a Division of Stellina-Music